For a range of reasons, more and more people are choosing cremation over a burial for their loved ones. Indeed, in 2020 the cremation rate was 56.1% among all Americans.
In this article, I will look at the average cremation costs and some of the factors that determine the overall cost of a cremation. For a full breakdown of the costs, keep reading, but for your quick reference below you'll find a summary of the basic cost of a cremation.
On average, Americans will pay between $3,500 to $7,800 for a traditional cremation service while the cheapest options can be as little as $695. Prices depend on the interaction a family has with the deceased as well as the optional extras they opt such as visitation, mementos, and final disposal.
If you want to know why there is such a huge difference in the price of a cremation, then you can get all the finer details and tips by reading the rest of this article.
Average cost of cremation in America
The biggest question that people ask with regards to cremation is, 'How much does cremation cost? And what's really involved?'. That's what I hope to answer for you in the following paragraphs.
Now in order to give you a cremation cost, you have to understand that there are often three different levels of service when it comes to a common cremation service.
These can be defined as:
A complete cremation service.
A basic cremation service
A complete Cremation Service
Cost: ≈$7,800
Usually included:
Death certificate(s)
Obituary (newspaper & website)
Casket (viewing and cremation)
Visitation (open casket if required)
Transportation to funeral venue
Cremation
Urn
Complete cremation packages with give a family the top level of service for cremation and include everything you would probably want.
Not only will the funeral home prepare the body in the usual way (cleaning, dressing, and embalming if required) but they will also provide a casket. There is often the option to rent a more ornate casket if you plan to view the body, and then to actually cremate the deceased in a more suitable casket later. For more details about this, please refer to my article here.
These types of packages will also include the transportation of the body. This will usually be from the place of death to the funeral home itself, then any other place needed. Often a funeral home or crematorium will have a dedicated viewing room that allows you to conduct that ceremony onsite.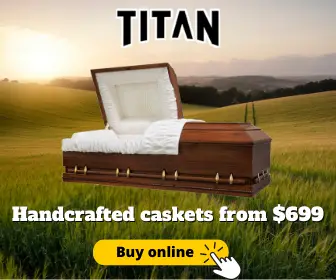 Although you may be cremating the remains, these types of packages will give you the additional option of having the ashes buried in a dedicated part of a cemetery. Alternatively, you will be given an urn with the cremains inside to keep or dispose of as you wish. In this case, you will probably be given the option of having the cremains separated into as many urns as you wish.
which means, uh, it usually, it usually means that the body is going to be, uh, at a visitation, probably with an open casket visitation, brought to the church, cremation follows the church service and then is buried in a cemetery, likely buried in a cemetery.
As with any expensive funeral, the casket is often one of the most costly items. Although most funeral homes will not force an expensive casket on you (make sure you ask for rental options), you can find that by customizing a casket's interior, prices soar.
So all in all, the most complete and most costly cremation will be around $7,800.
A Memorial Cremation Service
Cost: ≈$5,700
Usually included:
Death certificate(s)
Obituary (newspaper & website)
Casket (cremation)
Visitation of ashes
Transportation to funeral venue
Cremation
Urn
A step down from the complete service is the memorial service.
In this case, the funeral home will offer many of the same options from a complete cremation service, preparation of the body, transportation, announcements, etc. The only difference is that the body will not be prepared for a visitation.
This can reduce the cost significantly as, firstly, no embalming is technically required, and secondly, it's no longer necessary to rent a showy casket.
With these types of packages, the cremation takes place and then the ashes are put out for a visitation or reception. This can happen over two days, usually the night before, and then probably on the day of the service. Although loved ones still get an opportunity to say their goodbyes, the cost of this type of visitation will be a lot less.
There will also be an option to have the ashes buried or to dispose of them yourself. Conduction a service like this will save you at least a few thousand dollars and would cost around $5,700.
A basic Cremation service
Cost: ≈$3,500
Usually included:
Death certificate(s)
Obituary (newspaper & website)
Casket (cremation)
Transportation to funeral venue
Cremation
Urn
Burial of urn in a plot (optional)
For families that don't plan on having any sort of visitation or funeral service, or just choose not to use a funeral home for these things, the cost of a cremation can almost halve. Although not as affordable as a direct cremation, many funeral homes will offer a basic cremation service.
The family is still helped to announce the death and write an obituary, and the body is still well cared for by the funeral directors. The only difference is that the family will have no interaction with their loved ones from the moment they are taken away.
For a basic cremation with some useful extras, you would be looking at $3,500 in most locations around the United States
Direct cremation
By far the most affordable type of cremation is called direct cremation. It will have none of the funeral service elements in the options listed above, but the price can be less than $1,000. In many states, you can organize a direct cremation for as little as $695.
However, this does not give a family any opportunity to gather with the body or to hold a ceremony. Nevertheless, it is a viable option where a funeral budget is very low.
State by state cremation costs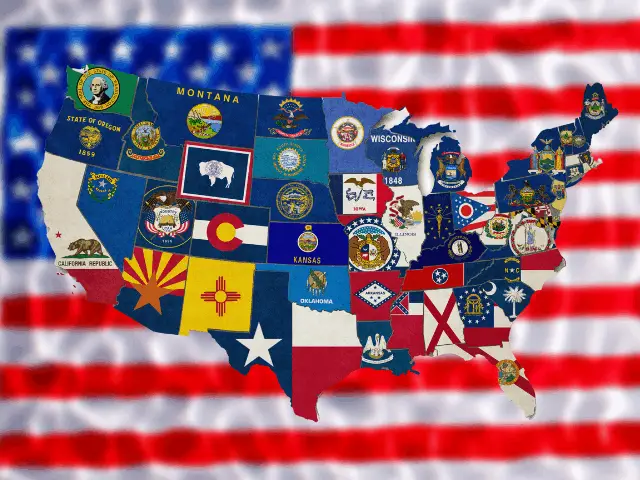 Below is a quick reference guide to the average cost of cremation by state. However, by shopping around you may be able to find an even more affordable option.
State
Average costs of cremation
(range)
Alabama
$1,292 – $7,775
Alaska
$1500 – $3,300
Arizona
$1,500 -$3,000
Arkansas
$695 – $7,500
California
$2,000 – $7,000
Colorado
$599 – $3,000
Connecticut
$1,495 – $7,110
Delaware
$695 – $3,500
Florida
$1,000 – $5,490
Georgia
$800 – $4,000
Hawaii
$1,000 – $4,000
Idaho
$795 – $3,000
Illinois
$550 – $3,540
Indiana
$1,395 – $2,750
Iowa
$695 – $3,200
Kansas
$970 – $5,295
Kentucky
$650 – $3,025
Louisiana
$695 – $3,900
Maine
$975 – $4,000
Maryland
$1,050 – $7,000
Massachusetts
$700 – $3,745
Michigan
$795 – $4,000
Minnesota
$800 – $5,000
Mississippi
$995 – $4,500
Missouri
$695 – $5,150
Montana
$695 – $7,000 
Nebraska
$990 – $2,740
Nevada
$1,400 – $4,000
New Hampshire
$1,330 – $5,000
New Jersey
$895 – $5,364
New Mexico
$944 – $3,200
New York
$700 – $4,000
North Carolina
$795 – $6,800
North Dakota
>$2,795
Ohio
$895 – $3,100
Oklahoma
$845 – $2,500
Oregon
$700 – $3,200
Pennsylvania
$695 – $6,000
Rhode Island
$1,400 – $3,200
South Carolina
$855- $4,110
South Dakota
>$1,595
Tennessee
$995 – $6,000
Texas
$795 – $4,688
Utah
$995 -$3,200
Vermont
$1,395 – $3,200
Virginia
$1,200 – $4,225
Washington
$894 – $4,165
West Virginia
$1,195 – $2,450
Wisconsin
>$3,200
Wyoming
$1,895 – $3,000
Case Study: Lone Star Cremation, Texas
Although the average cost of a cremation is somewhere between $8000 and $3,000, there are cheaper options available. This is why it's always a good option to take some time and contact as many funeral homes and crematoriums as you can.
Let's look at the case study of Lone Star Cremation from Mansfield, Texas. This is a cremation service that deals with much more affordable options than the national average. They can achieve this by not offering any of the viewing options.
They have three basic options which are priced at $795, $995, and $1595. These services are limited by the option to different surrounding counties, but what each package offers is a good insight into your own local cremation services.
Cremation at $795
Transportation & Cremation (Under 275lbs.)
1 Certified Death Certificate
Temporary Urn for Ashes
Online Obituary
M.E. Permit (FREE)
Oversized: Over 275lbs. ($399 to $499)
Shipping of Ashes (+$150)
Cremation at $995
Same as above plus
5 additional Death Certificates
Splitting Ashes ($29 per split) ?
Witness or I.D. Viewing
Thumbprint, Hair or Photo
Priority Service
24/7 Phone Support
Case Status Updates via Text and Email
Cremation at $1595
Same as above plus
6 additional Death Certificates
Newspaper Obituary (+Publication Fee)
In-Person Arrangements
$75 Merchandise Coupon
Concierge Service
Life Insurance Accepted for Payment
Important aspects to remember about a cremation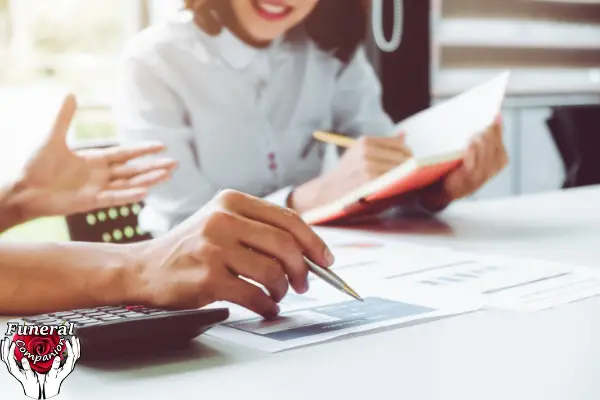 The reason why most Americans use a funeral home for at least some aspect of a funeral is that – a) in some states it's a legal requirement and b) they are experts and deal with this every day.
So a couple of tips a funeral director might give you when planning a cremation are these:
Create a game plan for the ashes
Whether you are planning your own funeral or you are dealing with the death of a loved one, a cremation always results in cremated remains. In some way or another, you have to dispose of them.
There are a few options to choose from. The easiest way is to simply bury the urn and the ashes in a cremation plot in a cemetery. Some cemeteries will even allow you to bury an urn in an existing grave the family owns. Others have special areas dedicated to cremation burials. This is a great option, but it will come with a price tag.
Another option is to scatter the ashes. This can be an excellent way to get closure after a death and also to honor the dead. Being scattered in a beloved location or idyllic setting can allow us to rest our loved ones in peace. However, you need to be aware of the rules and regulations of scattering ashes.
If you don't own the land, you need permission. You should also avoid scattering ashes on beaches and water sources without following the proper regulations. If you own the land or it's far away from civilization, you will have fewer issues.
Of course, the last option is to keep the ashes in your home and to display them. This is absolutely fine, but at some point, someone down the line will have to dispose of the ashes.
So by talking with an expert, you can be better versed in what should be done with the ashes after the cremation has taken place.
Choose your urn
Whereas choosing a casket can be trouble enough, you need to also know your options for purchasing an urn. No funeral home is going to pressure you into purchasing one from them, although it's certainly the most convenient method.
The thing is, you don't need to limit yourself to a traditional (and boring) urn. There is certainly a move in the United States towards less somber and traditional funerals. People want to picture their funerals as a celebration of life, more a party than a pity party. So you can certainly reflect that in the urn you choose for a visitation.
Any container can really become an urn, even temporarily. There have been items such as ski boots, metal buckets, and any number of other symbolic items used as urns.
Plan the reception, wake or memorial
As I said, there is a certain move away from the more traditional funerals that the last generation might have been familiar with. So that can be reflected in the type of memorial you hold for the deceased. When it comes to honoring the dead, it's always best to do it in reflection of how they lived life.
Some funeral homes are now reflecting this change in attitude by installing bars in viewing rooms so that families can celebrate more than mourn. Some are also now offering catering options as well as simple light refreshments.
All they're trying to do is to change a mourner's visit from an obligation to an event. When people linger longer at a visit or memorial, they tend to feel better about the situation which can also help the bereaved family feel better about the influence their loved one had on others.
Benefits of cremation over burial
Cremation is significantly less expensive and less complicated. For example, one of the most costly elements of a traditional burial is purchasing a burial plot and expense. That's only likely to increase in future years.
As we've seen many people choose cremation based on personal beliefs, family, traditions, and price. In addition to cost, there are several benefits to cremation over traditional burial with a loved one's ashes. There are a host of options. They can be scattered in one location or several, as their ashes can be divided between family members and kept in different earns.
Cremation compared to traditional burial is also a more environmentally friendly option due to the chemicals used in the embalming process that can find their way into the earth. In most cases, you don't need to embalm a body that will be cremated.
Following the burial, cemeteries also require regular upkeep and resources from land to water. If we choose not to bury ashes, we don't need to maintain the area as a site to visit and reflect.
The need for wood to produce caskets should also be factored into the environmental concerns of a traditional casket. For more information about green funerals and practices, you might want to read this article. If you are still deciding between a burial or a cremation, then I recommend you read my full article on this issue.
What is the least expensive way to be cremated?
Direct cremation is the most affordable way to be cremated costing less than $1,000 in most states. This does not involve any memorial services and is usually conducted very quickly after death. The body isn't embalmed, saving further costs, and only a basic casket is used.
Can I arrange my own cremation?
It's possible to plan your own funeral, including a cremation, before you pass. This can be done through a legal document stating your after life wishes, or by working directly with a funeral home and pre-planning your funeral. There are some dangers associated with this though.
For more information on whether or not you can and should plan your own funeral, you can read my full article here.