State funerals are extremely rare across the globe, but when they do happen they are great ceremonial occasions and normally cost the taxpayer an arm and a leg.
How much does a state funeral cost?
Thankfully, state funerals don't happen very often because they are really costly not only in direct costs but also in lost labor and production across a country.
The last US state funeral cost an estimated $500,000 million in direct costs and another $40 million in associated costs. In the UK, the last state funeral in 1965 cost over £2.5 million in today's money. Australian state funerals cost just over $30,000 on average and are more common.
The high cost of these types of funerals isn't directly connected to the price of burying or cremating a distinguished person. Instead, the price is reflected in the guest list, the location of the service, and all of the administrative tasks needed to hold such a public event.
In the case of President George H. W. Bush who was given a Presidential state funeral on December 6, 2018, an estimated $40 million was spent on giving federal workers a day off alone. On top of this are all the fees connected to road closures, crowd control, and broadcasting.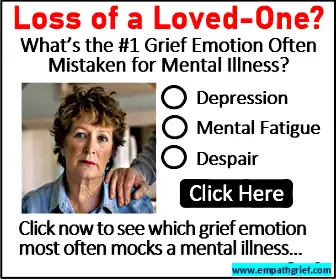 Another consideration is the added cost to the nation which loses a day of productive work. So, the real costs of state funerals such as these may be even higher.
In the UK, Sir Winston Spencer Churchill was the last person to receive a state funeral which took place in 1965. At the time it cost the British taxpayer £168,0000 which, based on inflation, is the equivalent of £2,592,150 in today's money.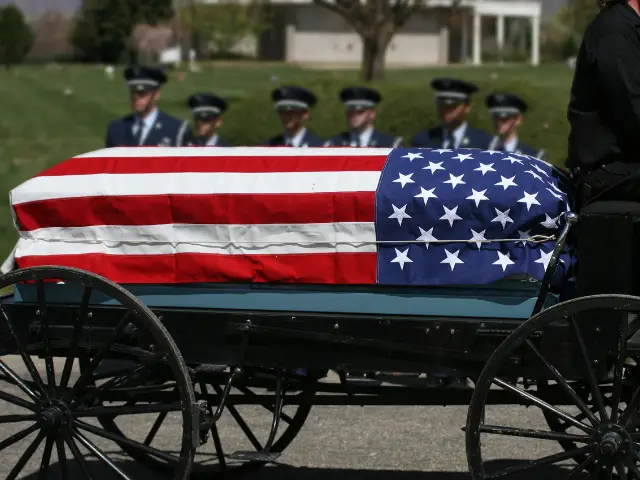 Who can have a state funeral?
Each country has a different policy when it comes to who can have a state funeral, and over time public opinion seems to play more of a role in this decision too.
United States
In the USA, only a very select group of people can receive a state funeral. According to the official website for US state funerals,
"The United States conducts state funerals on behalf of all persons who hold, or have held, the office of president as well as a president-elect and other persons designated by the president."
This means all former presidents are entitled to a state funeral as well as a few other select people
Great Britain
In the UK, traditionally state funerals were only reserved for monarchs. However, some other public figures have been allowed a state funeral when agreed upon by parliament. The last two state funerals were for King George VI in 1952 and the one for Winston Churchill in 1965.
Australia
In Australia state funerals are not reserved for royalty, they can be awarded to any member of the public who has strived to better his or her fellow Australian. A good example of this is the funeral held for Anthony Foster in 2017 who campaigned against sexual abuse.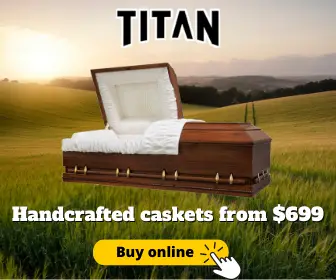 What happens in a state funeral?
In a US state funeral, there are three main stages that will always be carried out for a deceased former President or incumbent President alike. When a President takes office they will plan details for their own funeral which will be carried out to the letter when that event happens.
Phase one
A ceremoney will be held in the state in which the president resided.
Phase two
The body of the president will be transported to Washington D.C. and a second ceremony held in their honor
Phase three
A third and final ceremoney will be held in the state in which the president will be interred.
American state funerals normally last seven to ten days depending on the locations that these three stages take place at. Following the funeral, the American flag is displayed at half-mast for up to 30 days worldwide.
In the UK, those monarchs and members of British society who are given a state funeral. Taking the last British State funeral as an example, you can see that 'lying in state' is an important part of the process.
When Winston Churchill died in 1965 the plans for his funeral were already 12 years old. Queen Elizabeth II had instructed that he be given the honor of a state funeral back in 1953 after Winston suffered a stroke. He survived.
When Winston Churchill did die, his body was embalmed at his home and then he was transported to Westminster Hall where he lay in state for 3 days. During this time over 300,000 people came to pay their respects.
After this, his body was taken by procession to St. Paul's Cathedral where there was a public ceremony which was also attended by the Queen. Churchill was then buried in a private family ceremony in St Martin's Churchyard.
Do all UK prime ministers get a state funeral?
The British government does not issue state funerals to all its former prime ministers. Ceremonial funerals are also rare and only given to certain ex-prime ministers. In general, ex-prime ministers in the UK have private ceremonies which are not paid for by the taxpayer.
What is the difference between a royal funeral and a state funeral?
Royal funerals, or ceremonial funerals, and state funerals share a lot of common practices but differ in who can have them and who get to decided if they get one.
A state funeral, in the UK, is usually reserved for the reigning monarch or exceptional public figures. These events are organized by the Earl Marshal and his officers and need prior parlimentary approval and its funding.
A royal funeral, which is also know as a ceremonial funeral, can be awarded to a Royal with a high miliary ranking or a public figure who has influenced the nation. These events not need approval from the government and are overseen by the Lord Chamberlain.
Did Princess Diana have a state funeral?
Princess Diana did not have a state funeral. She was given a ceremonial funeral which is reserved for high-ranking members of the royal family and has many of the same trappings as a state funeral. Diana did not lie in state and had a private burial after a public ceremeony.
Which commoners have had state funerals?
State funeral are only very rarely awarded to 'commoners'. In the 500 years, only 12 people have been given this level of ceremony in Great Britain.
Here is the list in full:
| Name | Died | Occupation | Location of burial |
| --- | --- | --- | --- |
| Winston Churchill | 1965 | Politician | St. Martin's Churchyard, London |
| Edward Carson | 1935 | Barristar | St Anne's Cathedral, Belfast |
| Douglas Haig | 1928 | General | Dryburgh Abbey, Scotland |
| Edith Cavell | 1919 | Nurse | Norwich Cathedral, Norwich, |
| Frederick Roberts | 1914 | General | St. Paul's Cathedral, London |
| William Gladstone | 1898 | Politician | Westminster Abbey, London |
| Robert Napier | 1890 | General | St. Paul's Cathedral, London |
| Lord Palmerston | 1865 | Politician | Westminster Abbey, London |
| The Duke of Wellington | 1852 | General | St. Paul's Cathedral, London |
| Horatio Nelson | 1805 | Admiral | St. Paul's Cathedral, London |
| Isaac Newton | 1727 | Scientist | Westminster Abbey, London |
| Robert Blake | 1657 | Admiral | Westminster Abbey, London * |
* later removed to an unmarked grave by Charles II