Cremation is becoming an increasingly popular way to respectfully dispose of our loved ones. However, even with this method, there comes a time when you need to dispose of the ashes themselves, burial is of course a practical way of doing this.
So, after having saved money on the cost of a traditional burial, are you about to forego those savings with the burial of the ashes?
The average cost of a burial plot for ashes is $2,457 in the US. However, this is greatly impacted by the size, location, and type of plot you opt for. In fact, cremation burials can range from as little as $550 to over $15,000. Private sales may be cheaper as brokers often charge up to 20% in fees.
The fact of the matter is that there is no single fee for burial plots where you can bury an urn or other container holding human remains. (You can get an excellent selection of urn here).
Each state and cemetery will have slightly different prices, but in this article, you will get a good idea of the average price you will pay. I will also be answering a lot more of the other questions you may have about burying ashes.
Average cremation/urn burial plot costs per state
I spent several days analyzing the prices of burial plots for ashes for private sales and those from brokers, and I've put them into a handy little table to help you get a better idea of the average costs.
| STATE | AVERAGE COST |
| --- | --- |
| Alabama | $1,450 |
| Alaska | $800 |
| Arizona | $2,294 |
| Arkansas | $2,021 |
| California | $5,669 |
| Colorado | $2.816 |
| Connecticut | $1,432 |
| Delaware | $2,164 |
| Florida | $1,499 |
| Georgia | $2,056 |
| Hawaii | $4,457 |
| Idaho | $1,690 |
| Illinois | $2,149 |
| Indiana | $1,709 |
| Iowa | $1,408 |
| Kansas | $1,691 |
| Kentucky | $1,912 |
| Louisiana | $5,000 |
| Maine | $600 |
| Maryland | $1,707 |
| Massachusetts | $1,681 |
| Michigan | $1,500 |
| Minnesota | $1,868 |
| Mississippi | $1,444 |
| Missouri | $550 |
| Montana | $625 |
| Nebraska | $1,868 |
| Nevada | $5,648 |
| New Hampshire | $3,077 |
| New Jersey | $3,468 |
| New Mexico | $2,701 |
| New York | $4,590 |
| North Carolina | $3,248 |
| North Dakota | $1,250 |
| Ohio | $1,698 |
| Oklahoma | $2,784 |
| Oregon | $2,633 |
| Pennsylvania | $4,095 |
| Rhode Island | $1,748 |
| South Carolina | $4,000 |
| South Dakota | $2,200 |
| Tennessee | $2,931 |
| Texas | $3,625 |
| Utah | $1,938 |
| Vermont | $2,677 |
| Virginia | $3,325 |
| Washington | $1,425 |
| West Virginia | $2,706 |
| Wisconsin | $3,805 |
| Wyoming | $3,199 |
| US AVERAGE | $2,457 |
Be aware that these prices don't include the 15-20% that most brokers charge nor will they cover all the additional fees that some cemeteries will charge for writing, transferring, or processing contracts and deeds. Honestly, there were so many differences in practices that it was difficult to get a consistent average even within individual states.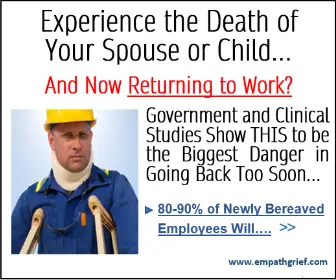 I recently looked into getting a loan and I've actually had a good experience with Supermoney.com. For me, it was a car loan but I spoke to them about a dedicated funeral expenses loan, which is one of the services they offer, and was quite impressed. To see if you could qualify, check out my link here.
Where can you bury ashes?
When considering where you can bury ashes, you need to take account of both federal and state laws in the USA. Most states have their own particular rules about where you can bury or even scatter ashes, sometimes these laws can be superseded by Federal Law. So make sure you check for your own state before burying ashes on your own.
Some general rules you can follow are, 1) only bury ashes on land where you have written permission to do so. 2) always bury ashes in a container (be a hero and use a biodegradable one). 3) Mark the location of the burial for others so that it won't be disturbed.
So if you have a plot of land, preferably not your backyard, then you can probably bury the ashes of your loved one there in most states.
If you wanted to bury the ashes in a public or national park, you would need to get the express permission of the authorities to do this. The same rules would apply to simply scatter the ashes.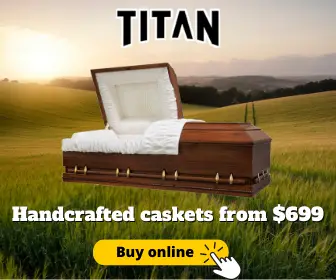 Can you bury ashes in a cemetery plot?
Many US cemeteries allow you to bury ashes in a cemetery plot, even ones already containing a body. Often, however, there are dedicated cremation gardens that offer smaller and cheaper plots. Some may even ask that the ashes are buried in a regular-sized virgin grave plot and in a larger burial container in addition to the urn.
I have found in my research that there are several different options available and many packages sold by these cemeteries include regular burials and urn burials in the same plot.
If you are only buying a plot for one person, then the best option would be a cemetery with a cremation garden as these will be a third of the price of a regular plot.
Another great option is to get the ashes made into a permanent piece of jewelry, you should check out the beautiful handcrafted pieces Mark Hamilton makes with cremains by visiting his site here.
How many urns can be buried in a plot?
This is something you need to verify with the cemetery broker as each location will have its own rules. This being said, most places will allow you to bury only one to two urns in each burial plot.
As I mentioned before, you can also combine the regular burial of a casket in a burial plot with that of an urn. Usually, the cremation burial would be a later addition to the grave though.
If you were to purchase a mausoleum you could bury many more than this but the average plot cost in the US is $3145 with some entire mausoleums costing as much as $100,000.
Do you need permission to bury ashes in a grave?
Most privately owned and public cemeteries will require you to notify them before ashes are buried in a grave even if you hold the deeds. Often this task needs to be carried out by a member of staff and there may be a fee for this service. In some states, burying ashes in a grave yourself may be against the law.
Whether or not it is a question of legality or Liquidity, if you are planning to bury ashes on land that you don't own outright, and a burial plot deed doesn't cover this, then ask before you go any further.
Can I scatter ashes on a family grave?
Scattering ashes on an established family grave will depend on getting express permission from the cemetery or landowner. Many cemeteries will allow you to scatter the ashes, but many more will insist that the ashes are buried instead. With burial, there may be certain fees and practices that apply.
The reason why many cemeteries will not allow you to automatically scatter ashes on a grave is that it can be messy and sometimes distasteful. The human body can produce anywhere from three to ten pounds of ash when it is cremated, which is a lot for an average grave plot.
So, don't think that you can get away with scattering ashes in secret because it can be quite obvious when they are scattered over a grassy area. This is why you need to work with your local cemetery to come to the best solution to honor your departed loved one.
Do you own your cemetery plot forever?
When you buy a burial plot you are actually purchasing the rights to use that land for burial in perpetuity. You do not own the land and the real landowner can choose to repurpose the land or grave if, after several decades, it has become neglected. Purchasing perpetuity care packages generally means the grave remains for as long as the company does.
Although perhaps unpleasant to think about, most cemeteries do not last forever. Although the grave is unlikely to be reclaimed or developed within the lifetime of the predeceased it is likely to happen eventually.
How do you bury ashes in a grave?
If you are opting for a cremation burial in a grave rather than using an above-ground communal columbarium then you need to follow the cemetery guidelines.
If it's a burial ground that doesn't offer a green burial option, you may be required to bury the ashes in an urn and then in an urn vault. This is basically a concrete structure that helps support the earth piled around the urn so that it doesn't later collapse.
This is purely to minimize maintenance and keep the cemetery looking pristine for mourners.