The author
Hello, my name is Phil Hawes and welcome to this site.
I have always felt that most people shy away from talking about funerals and that can lead to lots of problems when it comes to planning one. That's why I decided to start this site, to help make the process that much easier.
As many people have commented, at a certain stage in your life you start going to more funerals than marriages. Eventually, you'll even have to plan a funeral or at the very least help a loved-one plan one. This is what happened to me more and more as I got older.
Feel free to contact me here
Early experiences
I remember the first funeral I went to as a child as a distant blur of small clips. My parental grandmother and grandfather died before I was a teenager but I remember it being a fairly somber affair.
I distinctly remember my neighbor's funeral, an elderly woman called Mary who had been friends with my grandparents who had built our house before moving to another house nearby. She had basically helped raise me and my brother's and I were even asked to be pallbearers.
I also grew up with a childhood friend, Liam, who was the local priest's son. This meant that I spent a fair amount of time around the vicarage and churchyard picking up snippets of information about all types of services, including funerals.
Since then I have been involved in numerous funerals of close family friends and even relatives. This is why I feel confident writing about planning funerals from an amateur expert's perspective.
I really hope you find this website useful and it makes the process of planning a funeral much easier on you.
How do I earn money online?
If you've been looking through this site and thinking, "how does he run a site?" or "Can you really make money with blogs?", then this next bit is for you.
I have been running website for a number of years and making a full time income from them. If you are interested in doing the same thing, I can really recommend a fantastic internet marketing course which will take you from a complete beginner to a full time earner within 24 months (this honestly does take time to achieve!).
It's called Project 24 and is a product of Income School. Click on the link or image below for more information.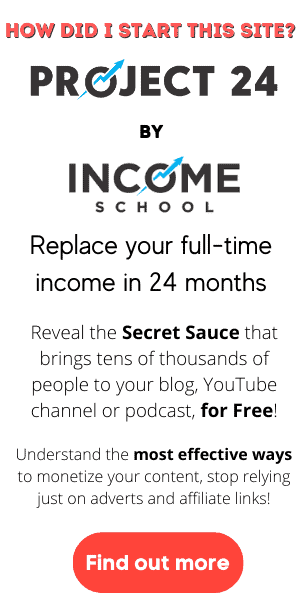 For more information about this blog, please see my privacy page. For more information about how I make money online, please read my affiliate disclosure.