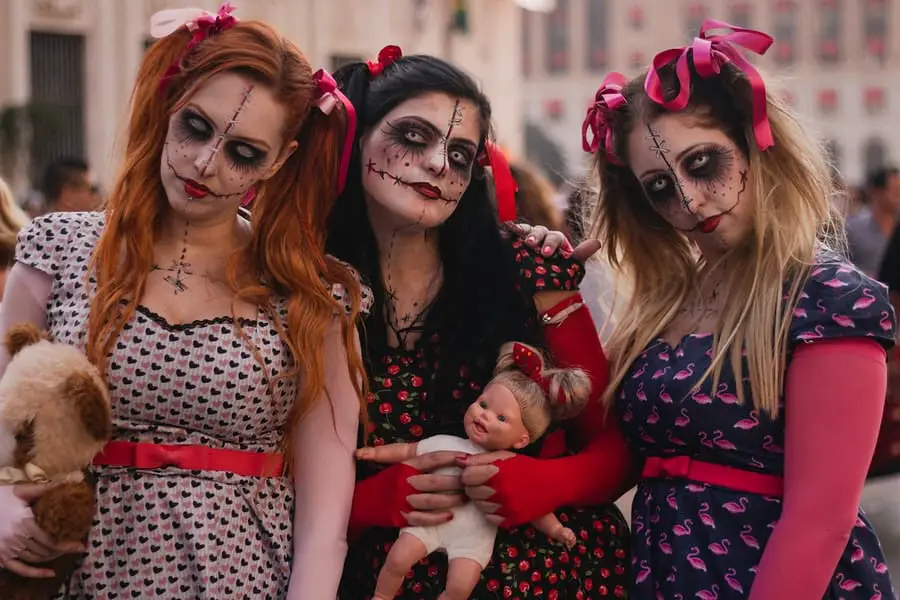 In funerals and memorial services, Americans are increasingly choosing joy over sadness. "Join us for a celebration" is the new norm. Would you like to arrange a fun event for your guests? Perhaps something customized for the personality of your deceased loved one? Read on for a variety of enjoyable and unusual funeral ideas.
1: Letter reading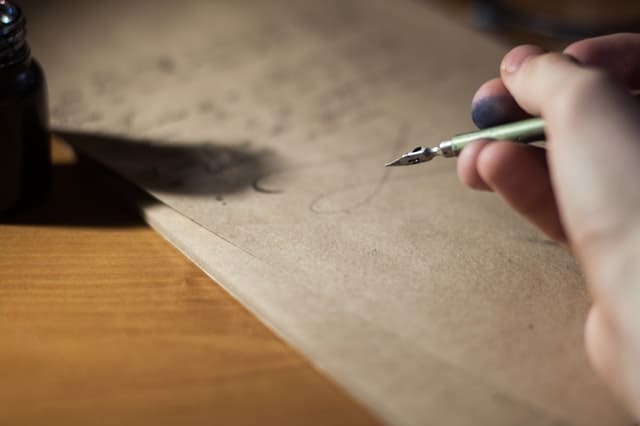 Encourage your guests to write letters to your deceased loved one, as if he/she is simply away on a long vacation. Guests take turns reading them out loud one by one. For those who are too emotional or shy to do this, arrange for a volunteer to do it.
This can be not only healing but entertaining too, especially if the children participate. You can also set a theme if you or the deceased wanted a happier atmosphere. Ideas like 'The thing which I'll remember laughing about with Dad was…". Afterward, the letters can be buried or cremated with the recipient.
2: Story-telling
Your deceased loved one probably touched people's lives in a variety of ways. Ask guests if they are comfortable telling a story at the service. However brief or long, serious or funny, profound or trivial, each remembrance will add a little meaning and interest to the ceremony.
The amazing thing about doing this is that often you'll find out something incredible about your dearly departed friend or relative. This can also be a wonderful way to connect to distant relations or friends of the deceased later at the wake or other post-funeral celebration.
3: Coffin-signing
Very simple. Make sure your loved one is being buried in a white coffin or at least one that is light enough to write on. Simple cardboard caskets often used for cremation should also be perfect for this. You can ask the seller to confirm that guests will be able to sign their names with or without a short message on the coffin, with a Sharpie or something similar.
If you are handy enough and you know that this follows the wishes of the deceased, you could even have a special coffin built or build one yourself which is better suited to this ritual than the more conventional designs.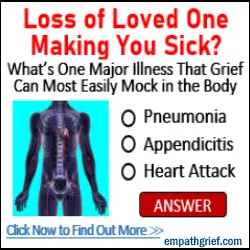 4: Coffin decoration with markers
Will there be lots of children present at the service? Although it's a controversial topic, sometimes exposing children to the idea of death can be quite healthy.
Make it fun for the kids and entertaining for the adults. Prepare an array of markers and make sure the kids know the deceased would rather be buried in a colorful and artistic coffin! Make sure they know anything they feel like drawing and coloring is welcome. If there aren't enough kids to cover the casket, some of the adults will surely be willing to help!
Of course, this can be done before death as well. There is a growing trend of people who buy or build their own casket before they die as a form of therapy. You could just as easily decorate the coffin beforehand if this is something you want to do.
5: Watercolor coffin decoration
If you want something a little bit more artistic than markers, why not paint the coffin instead? Simple watercolor paint palettes can be purchased at any arts-and-crafts store. Prepare as many of these as you think necessary, and place them on a table with enough brushes and paper or plastic cups with water.
If enough guests participate, your loved one can be buried (or cremated) in a coffin entirely covered in colorful designs. If the service is at a funeral home, just make sure the director knows your guests are going to make a mess!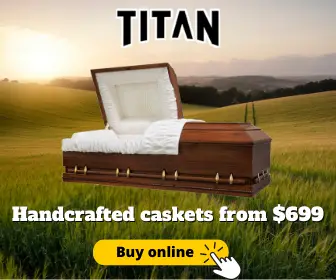 6: Camping
Did your deceased relative or friend love the great outdoors? Was he/she an avid camper? Hold the service at their favorite camping spot, or similar place depending on your convenience. You and your guests can pitch tents and spend the night. Bring a table and candles, photos, food and drink, and set up a simple service surrounded by Mother Nature.
This can be a great way to memorialize your loved one before, after or on the anniversary of their departure.
7: Memory hunt
Are you having the memorial service at a private home? Will there be lots of children present? There's nothing wrong with stealing an idea from Easter!
You and others who knew the deceased best can write several dozen facts on little slips of paper, put them in containers along with candies or other edible treats (or even money), and hide them around the property. Plastic "eggs" used in Easter egg hunts, or something similar, will be great for this. Turn the children loose, and have them read their facts to the guests once all have been found.
8: Restaurant
Did the deceased have a favorite restaurant? Does it have enough seats for the number of guests you plan to invite?
Reach out to the owner. He or she may be perfectly willing to arrange a lunch or dinner during which you can hold your memorial service. If not, of course, you can search for a restaurant or banquet hall with a reputation for hosting funeral lunches and dinners, or ask the funeral home staff to assist you in this.
Instead of being a sad and drab affair, their funeral can be spent eating good food with excellent company and sharing stories about the deceased. Raising a good glass to your loved one is a fitting tribute to them as a passionate foodie!
9: Pool Party
Believe it or not, this is actually the title of a song! Making it a reality depends on the season, weather, and availability of a private pool. But, especially if the deceased was someone who loved sitting by the pool, it's a delightful way to celebrate a life lived.
Make sure the guests understand your point of view, that their deceased loved one would much rather see them having a good time enjoying the beautiful summer weather than mourning inside a stuffy building.
This is especially fitting if organizing the funeral of a grandparent with lots of grandchildren and younger relatives. Rather than being a stressful and unhappy memory, you can turn the funeral into a fun experience that will be remembered as a wonderful celebration of life.
10: Basketball Anyone?
Was the deceased a huge fan of this sport? Are there many players among his/her relatives and friends? Direct your guests to the favorite public court of your loved one, or someplace similar.
Make sure there are enough snacks and drinks on the sidelines. Set up some games, invite everybody to participate, and cheer each other on! After the sun goes down, light some candles and take turns sharing stories and remembrances. Of course, you can do this for nearly any sport, especially those which involve teams.
11: Costume party: dead people only!
Every Halloween, people wonder if it's in poor taste to dress up as a dead celebrity. At your loved one's funeral or memorial service, if the deceased was someone known for his/her sense of humor, it's a great idea!
Invite the guests to come dressed as their favorite dead celebrity or historical figure. Don't work too hard to be recognizable…a guessing game may also be fun! And it puts everything in perspective. Your loved one is joining all of those beloved folks in the afterlife.
This is a quirky idea but it is definitely fitting for a certain type of person. Remember, that you need to give clear instructions and even an explanation for why people need to dress up to avoid any awkward situations at the funeral.
12: Costume party: no rules
Same idea, but free costume choice. Especially if the death happened in the month or so before Halloween. There's no shame in combining events. Host the first-ever "Memorial service / Halloween party" in your town or city's history! Just make sure to set up a memorial table with photos and candles.
Another possible element of this party is to arrange for a séance in the dark. The idea isn't to scare your guests but to give them an opportunity to say their last goodbyes to the deceased, and perhaps anyone else who is listening.
Remember, this is a list of ways to celebrate life and putting the focus on what your loved one enjoyed doing in life is the objective rather than pondering on the fact that they are no longer with us.
13: Classical music, outsourced
Was your loved one a fan of classical music? Did he/she frequent symphony orchestra concerts? Believe it or not, it may be very easy to hire musicians from the local orchestra to perform a small-scale concert in memory of the deceased.
If not from an orchestra, inquire at the music department of a local university. Many classical musicians are happy to do this kind of work, as long as they are satisfied with the fee.
Arrange for the service to be held at a church, or rent a performance space with a reception room. Just make sure there is a piano available at the venue if you are hiring a pianist; other instrumentalists will bring their own instruments.
14: Music, from the guests
Your deceased loved one may have many musically gifted – or at least capable – musicians among his/her family and friends. Just reach out to them, and invite them to perform at the service. Don't be picky about style. Whatever they are good at. Consider preparing a little gift, some money perhaps, for each of the performers; they will probably need to spend time practicing for this.
15: Get a performer from Gig Masters
In addition to musicians, you could book a magician, comic or even some dancers to perform for your funeral guests. Whatever your loved one was into, there is a performer out there for you.
However, if you are a bit far from the big city and would like a performance at your loved one's memorial service, you might not know where to find the performers. Check out Thebash.com, where you'll find advertisements for bands, magicians, dancers, and many more categories of performing arts, across the US, this is a great resource.
16: Pets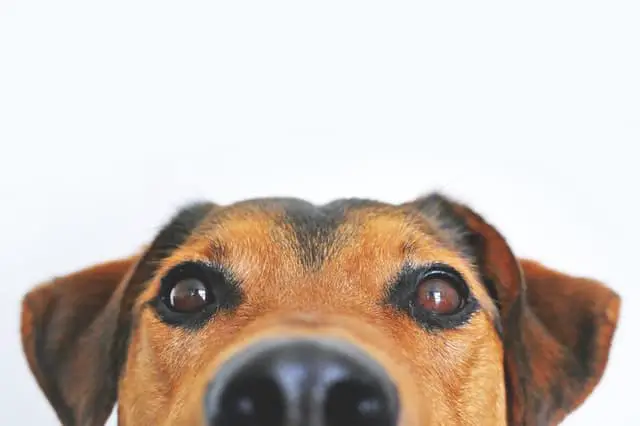 Was your loved one an animal lover? Pets are amazing grief counselors. Invite your guests to bring their pets. Stuffed animals included! This will bring some joy, liveliness, and excitement to the celebration. If the service is at a private pet-friendly home, this should be no problem. If at a funeral home or crematorium, just make sure the staff is aware of your plan.
17: Charity
Was your deceased relative or friend a philanthropist? A supporter of a charitable cause? If so, this is absolutely something to be celebrated at his/her funeral. Try to save on funeral expenses. Donate as much as you can to the cause in the name of your loved one. Make your generosity known to the guests, and encourage them to do the same if they can.
The easiest way of getting donations out of your guests is to ask that they don't buy flowers (see my recommended florists) or cards but instead donate to your chosen charity; with the price of flowers these days you'll be able to raise a substantial amount of money for that charity by doing this.
18: "isms"
Perhaps your deceased loved one was a person of philosophy and wisdom. Invite your guests to submit, via email or whatever way is convenient, quotes that they remember. Compile a booklet of Walshisms, for example (if his/her last name is Walsh). Or maybe the first name, Lindaisms for example, works better. Print a copy for every guest, and read them out loud at the service.
You can also invite guests to prepare their quotes to bring to the funeral and then share them as an icebreaker in order to get people mixing and talking about the deceased.
19: Shirts
Customized shirts are a great way to commemorate pretty much any important event. Companies provide this service regularly for weddings. Why not for funerals? Design a shirt with the name of the deceased, a photograph, perhaps dates of birth and death, on the front. Maybe an interesting or touching quote or message on the back.
These will make excellent gifts for your guests. It's also a neat little way to keep the memory of your dearly departed alive in a practical if unusual way. It's also an instant uniform for any future memorials you may wish to organize to celebrate their life.
20: A long walk
Want to get some exercise? Plan a tour of places in the area that were meaningful to your deceased loved one, and visit them all after the funeral/cremation. In a small town or city, this can be done totally on foot! If the locations are spread out too far, consider chartering a bus or limousine to transport you and your guests.
This is really a great way to introduce younger members of the congregation to unknown aspects of the deceased's life. You can also organize for different people to be the tour guide for different parts of the tour, especially if there is a colleague or old schoolmate on the guest list.
21: Bowling
You will not be the first person in the world to host a "bowling funeral"! If the deceased was an avid bowler, contact the staff at your local bowling alley and arrange a private event. Make sure they can accommodate your number of guests. All the traditional memorial service speeches and activities can be done between rounds of fun, food, and drink.
22: Anonymous gift exchange
Gifts are a great way to celebrate. Especially if the deceased was a generous person who delighted in giving. He/she would want you to have fun! Invite your guests to prepare an anonymous gift, and encourage them to be humorous and creative in their choice. Consider a maximum budget of $20 or whatever you feel appropriate. Take turns picking and unwrapping, and then trade with each other!
23: Scattering ashes
In recent years, Americans have been increasingly choosing cremation over traditional burial. Consider skipping the traditional memorial service as well, and instead invite your would-be guests to participate in the scattering of ashes. It might be fun and healing for everybody to share this task. Take turns scattering a pinch each, in the forest, mountains, by a lake, in the ocean, even in a garden, wherever your deceased loved one requested. 
At the same time, you can exchange stories, quotes, or anything else you want to say about your loved one. Saying goodbye in a place that they loved can be incredibly therapeutic for everyone involved.
Another great option is to get the ashes made into a permanent piece of jewelry, you should check out the beautiful handcrafted pieces Mark Hamilton makes with cremains by visiting his site here.
24: Alcohol
Was your loved one a connoisseur? Chances are, many of his/her friends and relatives are too! Providing an ample supply of the deceased's favorite beer, whisky, wine, vodka, or gin is a great way to liven up a funeral. Just make sure you have a plan for everybody to get home safely.
If you make your own alcohol, especially beer, you could brew up a special batch for the funeral as a celebration of all those times you shared a glass with your loved one. If you are interested in this, check out another website I run which is all about home brewing beer.
25: Marijuana
Do you live in a state where marijuana is legal? Was the deceased an enthusiastic pot smoker? "Weed weddings" have become increasingly popular in recent years, so a "weed funeral" seems apt for the right situation!
Prepare enough joints for all the adult guests, edibles for those who don't smoke, and make sure there are enough sweets to satisfy the kids (if they are going to be invited) while their parents are getting high!
Of course, this really only makes sense in certain circumstances and you may not want to risk your elderly Aunt Ida getting baked for the first time at her brother's funeral. You'll know if this is the right thing for you or not!
26: Documentary film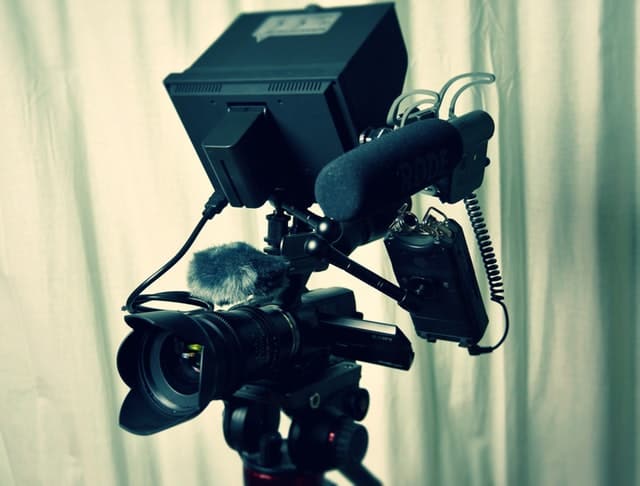 There may be no more touching and respectful way to celebrate a life lived than to commission a documentary film and show it at the service. The film can feature interviews with those closest to him/her, clips from past home videos, and interesting biographical details. Among your relatives and friends, is there anybody fluent enough with the current set of apps and editing software to manage this? If not, there may be a filmmaker nearby willing to do it for a fee.
If you are looking for a more affordable way of doing this, then you could get in contact with your local university film department. These students have the equipment needed and often want to hone their skills which they will do for a fair fee in most cases.
27: Talent show
Are there lots of relatives with a wide variety of talents and skills? Especially if they include children and grandchildren of the deceased, it's a wonderful way to celebrate a life lived: show off what wonderfully gifted progeny he/she produced! Invite the guests to prepare a display or performance of some visual or musical art or any other skill they may possess.
This can be particularly poignant for some participants if the deceased was the driving force behind encouraging that talent. I remember that my grandparents always supported me in learning to play the guitar.
28: Participate in the burial
Encourage your guests to bring their own shovels, or prepare some for anyone who wants to join in. Psychologically, participating in the burial process may be both painful and comforting at the same time for the adults. Some children may find it fun, while others may be upset by the reality of what is happening. Be prepared for a variety of emotions, and be sure to have something upbeat planned for after. 
In some cases you may only be able to participate symbolically in the burial by adding a shovel-full of soil, it really depends on the cemetery or churchyard you are in. If you aren't allowed to physically bury your deceased loved one, then you can bury them in letters, drawings or small gifts (if permitted). In this way, you can try and lift the mood of the proceedings.
29: Placing objects in the coffin
Many people find it upsetting to view the body at the service. It is much easier if there is a specific purpose! Encourage the guests to prepare an object or a letter to place in the coffin before burial. Something that you know he/she liked, perhaps, or something humorous to lighten the mood. Make sure they know repeats are OK, and there's no need for the guests to coordinate with each other before presenting gifts to the deceased.
Just be aware that if you are proceeding with cremation instead of a burial, the funeral home may have to remove any objects which aren't flammable.
30: Relax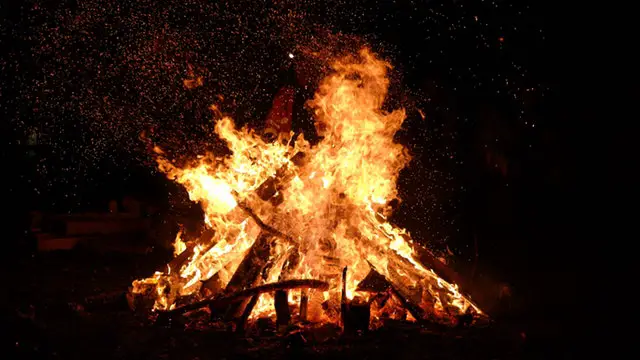 The aftermath of a death can be horrendously stressful and painful for relatives and friends. You are probably not alone in being sleep-deprived. Host a memorial service at a comfortable location, and keep the formalities brief. Inform the guests that they will be expected to either sleep or meditate silently for the duration of the ceremony. Be sure to prepare some yoga mats and blankets.
31: Home burial
Did the deceased love his/her home? Did you know that it is perfectly legal to be buried on private land in many US states? Find out whether your state is one of them (https://coeio.com/burial-laws-state/), and if it is, whether or not a funeral director is required to be involved. Order a simple cardboard or wooden casket, and bury your loved one in a meaningful and environmentally sound way. The guests may even want to participate in the burial.
The advantage of this is that you can have a free hand in your funeral service as you will be on privately owned land. So, you can really go all out on the celebration and make it a truly wonderful celebration of a life well-lived.
32: Genealogy and family tree
Funerals often involve meetings of distant relatives who haven't seen each other in years or may have never even met before. Will there be a large family presence at your deceased loved one's service? Do some research, compile a family tree going as far back as possible, and invite any living relatives you discover. A genealogy site (https://www.myheritage.com/) would be a good place to start.
If you have enough time to prepare, you can even send out or prepare little pieces of information to use as icebreakers or even to have a short presentation about the family and the deceased's position in it.
33: Flowers
For some people, flowers can make all the difference between a gloomy funeral and a beautiful celebration. Doing some research into the symbolic meanings of different flowers may be comforting.
Once you choose the flowers which are appropriate for your ceremony you can include small information cards that explain the symbolism or include those details in the service card.
Alternatively, you can break tradition and have flowers that represented the life your loved one lived, even if they aren't traditional funeral flowers (see my recommended florists).
If you need to order flowers for a funeral then I can really recommend BloomsToday.com as I had an excellent experience buying from their site. You can check out the deals they have here, but when I ordered it was 25% off! Fingers crossed!
34: Bonfire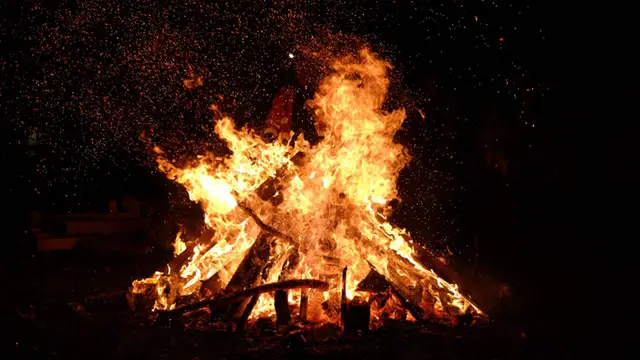 There's only one place in the US – in Crestone, Colorado – that offers open-air cremation service (http://informedfinalchoices.org/crestone/services/open-air-cremation-site/). However, if you have access to a suitable space, you might want to consider a bonfire for your memorial service. At night, especially, the feeling can be quite magical. In some cultures, people burn objects and symbolic money to pass on to their dead relatives in the spirit world. Have your guests take turns reading letters and messages to the deceased, and tossing them (the letters, not the guests) into the flames. Safely, of course.
The same thing can be achieved with a fire pit in a backyard or a campfire if you organize a memorial camping trip (see #6 Camping)
35: Baptisms
Many people find comfort in their religion after the death of a loved one. Some even find it for the first time. Was the deceased a devout Christian? Would you or any other guests like to honor him/her by undergoing the symbolic ritual of baptism? If the service is being held at a church, ask the pastor or priest if they would be willing to conduct a funeral and baptisms on the same day!
36: Tattoo preservation
Was your loved one proud of his/her tattoos? Would it bring comfort to you and your friends to have one of these tattoos displayed permanently as art? There's actually an experienced team of morticians (https://savemyink.tattoo/) in Ohio who offer this service. They advertise that they will work with any funeral home in the US to make it happen, so no matter where you are, you just need to ask!
37: Memorial tattoo
Perhaps removing and framing your loved one's tattoo is too crazy for you. How about getting a memorial tattoo on your own body? If you are experienced, you probably know what you want. If not, search the internet for ideas (https://www.tattoobytes.com/memorial-tattoos/) and consult local tattoo artists for prices and advice.
Alternatively, you can take the same design of the tattoo you may wish to preserve but don't want to physically remove from their body and have it copied onto your own skin.
38: Stargazing
Was your deceased loved one a person who knew a lot about astrology? Or astronomy? Even if most of your guests are not, learning about the constellations is a beautiful way to celebrate a life lived. Pick a clear night and a suitable flat place, invite anybody interested to join, set up some blankets in the grass, and enjoy the night sky.
It can be an excellent time to share stories of the night gazing expeditions you went on with your loved one. Also, just staring at the wonder of mother nature can forge deep connections between people and be an inspiration to live life to the full.
39: Afternoon picnic
A picnic is a nice, simple way to celebrate. Is there a comfortable scenic spot that your deceased loved one was particularly attached to? Even if not, just arrange to meet somewhere convenient, and invite guests to bring food and drink. Any traditional memorial service activities, such as letter-reading and speeches, can be done easily in this setting.
The idea is not to be stuck in a church or funeral home dwelling on mortality but rather under the open sky enjoying life with the people we love around us.
40: Potluck
If doing something outdoors is not convenient, or the weather is not suitable, just have a simple get-together at home. Are most of the guests people you are comfortable with? Invite everybody to bring a dish or a drink, and organize it just like any family reunion or gathering of friends.  
Again, the focus isn't on the loss of your loved one but on giving them a good send-off through the sharing of good food, booze and company.
41. Skydiving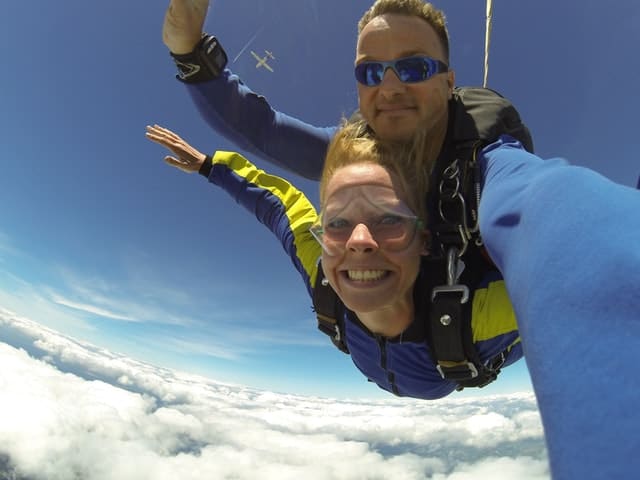 Have you always wanted to try it? Now is the time! And let the company know that it's a celebration of a recently deceased loved one. They might even offer you a discount! And you and your friends and relatives can joke about how people have rarely been so afraid of dying at a memorial service!
I recently looked into getting a loan and I've actually had a good experience with Supermoney.com. For me, it was a car loan but I spoke to them about a dedicated funeral expenses loan, which is one of the services they offer and was quite impressed. To see if you could qualify, check out my link here.