An estimated 50-60% of adult Americans don't have a written will but 81% of those over 70 do have an estate plan. Thinking about your end-of-life expenses and care is an unpleasant topic but doing it now will significantly reduce the future stress and expense for your family.
Funeral plans do not have an upper age limit in almost all cases but some funeral homes may not provide plans to very young people when expected to live a long time. Funeral insurance policies don't have an age limit either, but your health conditions may influence the premium rates.
With the price of funerals increasing each year and the life expectancy of the average American set at 78 years old, an 8 year increase since 1960, now is the best time to settle you final expenses.
In this article, I want to talk about some of the research I've done into the best age to get a funeral plan or funeral insurance as well as some other things to consider before you sign on the dotted line.
Disclaimer: The following information is from my own personal experience and research and should not be taken as financial or legal advice. Please do your own due diligence before purchasing any plan or policy and consult your own experts for advice.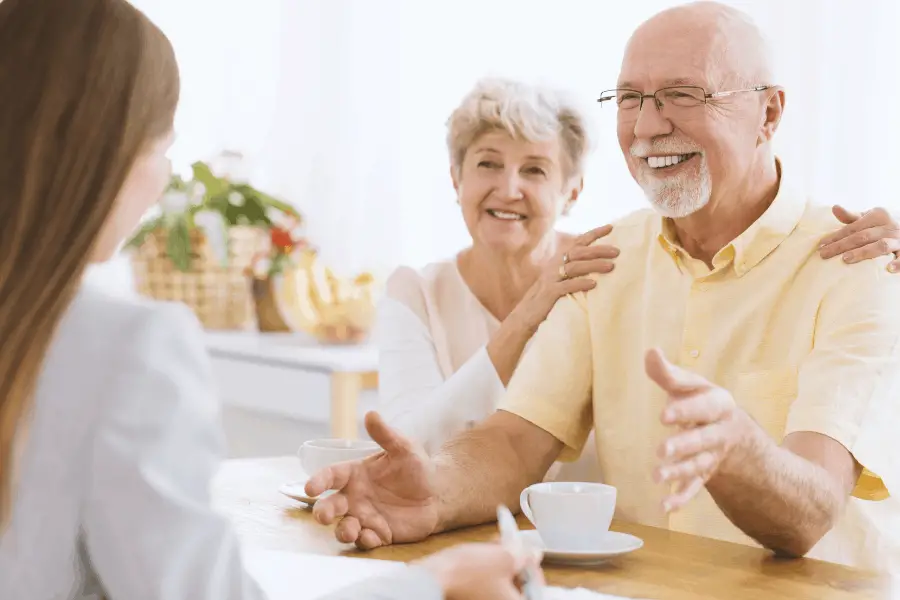 How old do you have to be to get a funeral plan?
A funeral plan is very different to an insurance policy and thus can benefit certain types of people more. So, first let's talk about what a funeral plan is exactly.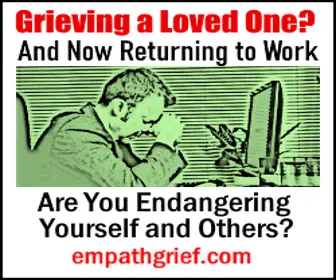 What is a funeral plan?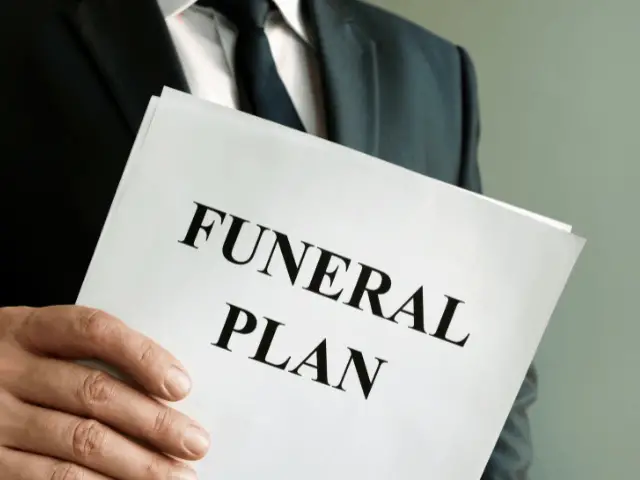 A funeral plan is essentially you prepaying for the exact funeral that you want. It is an agreement between you and a funeral home and the amount is agreed upon before you die.
Funeral plans only cover the services of the funeral home and this is something that you will discuss before purchasing the policy with the funeral director. Other services and costs not associated with the funeral home, such as catering, will have to be paid in addition to the funeral plan.
Who can get a funeral plan and at what age?
As the funeral plan is an agreement between you and the funeral home, who is allowed to get one is down to the discretion of the funeral home themselves. I actually called up a number of funeral homes during my research and none told me that they had a cut-off age for offering a pre-paid plan.
The truth is that they do most of their business with older clients or those who have been given a terminal diagnosis. As a funeral plan often locks in the cost of the funeral at today's price I would be very surprised if they would offer a plan to a healthy 30 years old who is statistically likely to live another 48 years.
I recently looked into getting a loan and I've actually had a good experience with Supermoney.com. For me, it was a car loan but I spoke to them about a dedicated funeral expenses loan, which is one of the services they offer, and was quite impressed. To see if you could qualify, check out my link here.
How old do you have to be to get funeral insurance?
Funeral insurance is a very different kettle of fish and has to be looked at in another light.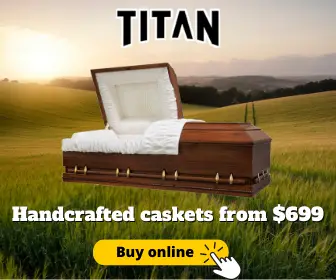 The various types of funeral insurance are not so much limited by your age but by your level of risk for the insurance broker. Although the price of your monthly premiums does go up as you age (an 80-year-old male pays about 320% more per month than a 50-year-old) your health is the real factor.
As most insurance policies need to be underwritten, meaning a real person looks at your case and evaluates the risks, you may be asked for a very thorough medical examination to qualify. This logically means that some policies will be limited by age. However, some insurance policies allow you to pay more per month, roughly 20-33%, for a policy that doesn't require a medical.
Funeral Plans Vs Funeral Insurance
During my research into this topic, I have come to find that the topic of final expenses and pre-need policies is a minefield of different options and terminology. So, in addition to talking about the age limits of these options, we should look at some of the general ideas you should know about each of them.
Funeral Plans (Pre-need insurance)
A funeral plan, often called pre-need insurance, is a policy between you and a funeral director who is also a licensed insurance broker. It is very customized to your needs and wishes and allows you to have exactly the type of funeral you want and at the price, you think necessary.
Funeral Insurance (Burial Insurance)
Burial insurance is practically the same as a whole life insurance policy except that it is for a smaller amount, usually doesn't require a medical and has a smaller but dedicated death benefit which beneficiaries can use on any additional services or expenses.
This is sold as a necessity by many insurance companies and is often marketed as a way of relieving financial strains on those left to plan your funeral. The sums taken out are nearer $5,000-$10,000 rather than the $50,000+ associated with whole life plans.
Life insurance
There are really two main types of life insurance which concern us for this conversation, whole life and term life insurance.
If you are in the market for it, I recommend SuperMoney.com as they have a really good comparison of different polices for funeral expenses, follow my link here for more information.
Whole life insurance is what it says on the tin, a policy that will be valid if you pay your premiums for the rest of your life. Most policies are deemed 'paid-up' when you hit 100. Term life policies are only valid for a certain time period and do expire.
Life insurance is not only intended for funeral expenses, but you can stipulate as part of your policy or through your Will that a certain amount be directed towards your end-of-life care. It's best to talk to your lawyer about this as they will help you set up the right type of trust, either a revocable or irrevocable trust.
How much should you take out for life insurance?
Dave Ramsay, who knows a thing or two about money, recommends that you take out 10-12 times your annual income for a life insurance policy (SuperMoney.com). This is because when invested well, even after paying for your funeral, those funds can set your family up comfortably when your income suddenly stops.
If you are reading this and thinking, wow maybe I should get some cover, then feel free to learn about my recommended life insurance brokers here.
Important questions to ask about your funeral plan/insurance
Before you ever sign up for a pre-need insurance plan or life insurance (see my recommendations here) you need to know exactly what it covers and what it doesn't. Many families get burned because a small oversight was made when a plan was set up, leaving them liable to pay for added expenses or not being able to access the money.
Here are some questions to ask:
For funeral plans (pre-need insurance policies)
What expenses and services does the plan cover?
Does the plan account for the cost of living increases? e.g. will the funeral prices go up?
What happens if your funeral home goes out of business?
Does the plan have a cash value I can access during my lifetime?
Who gets any left over money after all funeral expenses have been paid?
What additional costs should I budget for that aren't covered by the plan?
Can the funeral arrangements be changed later if I want to?
For life insurance
Who can access the life policy upon my death?
Do you offer any funeral planning options?
What will the cash value of my policy be?
Can I pay less by doing a medical examination?
How quickly will the claim be paid upon my death?
Pros & Cons – Funeral Plans vs Funeral Insurance
Like any purchase you make, there are always benefits and drawbacks and the same can be said of end-of-life policies. It's important for you to know what your options are and exactly what you are getting from your funeral plan or life insurance policy (See my recommended brokers).
Whereas the former is a lot more set in stone, the latter could eventually benefit your family more.
Funeral plans
Pros
You get the exact funeral you want
Reduces stress for your relatives when you die
You can lock in the price (in theory)
You can stop your family from overspending on your funeral
You can support a local business and choose your final resting place
Cons
Money not managed in the best way
Funeral homes can go under
Cost of living adjustments can lead to additional costs
Unable to transfer plan to another location
Sometimes the plans are unalterable
Often they carry no cash value – no refunds
Excess money may not be returned
Sometimes families don't know you have a plan
There are some negative tax implications for inheritance tax
A funeral plan, or pre-need insurance, is ideal for someone who just wants to plan their own funeral, get it paid for and not leave anything for their surviving loved ones to do. It has a lot of benefits in terms of having the funeral that you want, although often we don't like to think about the topic, and getting a better price for it.
Funerals can cost anywhere from $1,000 right up to $10,000 or more depending on what you require. When no plan has been made, many families end up paying more than is necessary simply because they have never researched the topic and allow their emotions to rule their wallets.
The drawbacks to funeral plans are that they are an agreement between you and a business. Business can close and funeral homes are reducing in number all across the United States year on year. So, if you are being proactive and end up our living your funeral director's business, you may lose all of that money and leave your family with a huge expense to pay.
The other thing is that most funeral plans only cover the costs for what the funeral director does. Any other services and expenses must come out of your estate or from your next of kin. In addition, not all funeral plans will lock in the price for funerals at today's rates (See below for a full explanation of how much the prices have gone up).
You need to check that they are going to take account of the cost of living increases between now and your death.
The other consideration is that your funeral could cost less than the figure set in your funeral plan. So, you need to find out where this money goes. Do your beneficiaries receive it or does it end up being a nice little bonus for the funeral home?
Although funeral plans are great because you get to choose who handles your funeral and where you are laid to rest, this can also be a disadvantage. When you make a deal with one funeral home, they may not allow you to take that money back and work with another funeral director if you have moved. Funeral homes actually charge thousands of dollars normally to accept a body from another funeral home, so transferring your plan seems very unlikely.
Funeral insurance
Pros
Less likely to go out of business
Could be able to secure lower funeral costs
Cost of living riders
Dividends can keep pace with inflations
They are portable – if you move location
Payout goes to the beneficiaries
Has a cash value
Ability to price shop among funeral homes
Cons
Some smaller brokers may be less reliable over time
must be underwritten – so health checks exist
Some policies can expire before your death
Claim payments may take time to be paid
Claims can be denied in certain circumstances.
Funeral insurance and life insurance policies differ greatly from broker to broker and you can normally get a deal to suit your exact needs.
Life insurance is sometimes better than a funeral plan as the money isn't necessarily earmarked for anything. The funds can be spent on any expenses that arise due to your passing and your family can use it to help support them thereafter.
In addition, many policies have a cash value that allows you to access the funds if you need it before you die. Also, these companies may pay dividends which can help bulk up your policy over the years against inflations, something most burial plans do not.
Another benefit of a life insurance payment is that you aren't forced to work with only one funeral home. The money you want to be spent on your funeral can be used to get the best available deal, which is ideal if you have retired in another state in the meantime.
However, as with anything in life, there are some drawbacks. It is possible that the insurance broker you work with goes out of business, which is a risk with any business over time. There is also the risk that your insurance claim is refused because your death falls out of the stipulated rules within the policy.
There isn't much you can do to stop this other than being as truthful as you can in your application and asking about all eventualities before you sign.
If you are learning the lessons of not having life insurance and leaving your loved ones with enough money to cover your final expenses, then see my recommended life insurance brokers for the cover you REALLY need.
Cost rise in funerals expenses since 1986
When it comes to funeral plans one of the big advantages is that you can, if the plan allows, lock in the cost of the funeral today. Funeral prices are going up each year at a rate of 3.62% compared to regular inflation which stands at 2.54%.
According to the Bureau of labour of Statistics funerals, today are 247.01% higher than what they were in 1989.
This graph shows the rate at which the global Consumer Product Indexes (CPI), funeral expenses CPI and the general Producer Price Indexes and burial casket PPI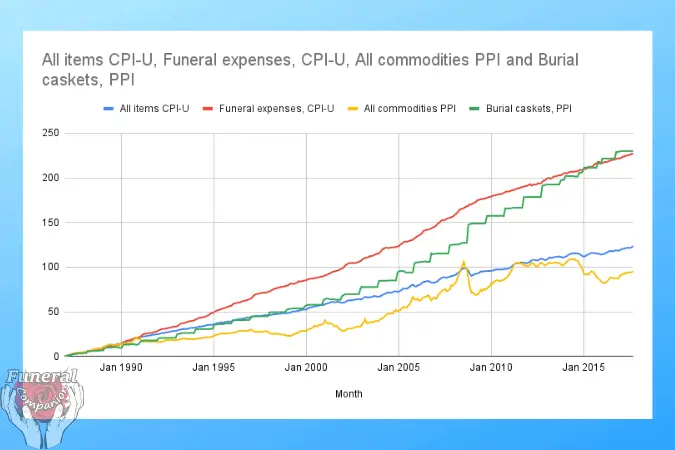 This graph shows the increase in funeral cost from 1986 to 2017
This graph shows the Consumer price Index from 1989 to 2021
When you calculate the price of the average funeral today, roughly $11,252 for a service with all the usual things included, and look at the historic CPI increase for funeral expenses, the price has increased by about 87% since 2010.
Now, this is a general calculation and does not take into all the extras and also the unnecessary features which can reduce a funeral's cost. But, in theory, that could mean that a funeral in 2030 could cost in the region of $21,142.50.
So, if you can lock in the price for a funeral at today's cost and have it valid for a considerable period you could be saving yourself, well your family, a lot of money in the long term. But there is a huge risk that within 10 years a funeral home will have been closed down.
How to ensure you are dealing with a genuine company?
Before you decide to give anyone your money you need to do your due diligence and research them.
Insurance companies are rated by the industry and this can give you a good idea of how reliable they are as a business and whether you can trust them with your money.
You can go through the following rating organizations to get a better idea about any broker you are thinking about working with.
For funeral homes you can also look into them as a company and how they are regarded within their industry.
Check out the better business bureau and run a check on the business before you give them thousands of your hard-earned bucks.